King County Metro officials reported on the $30 million windfall in sales tax revenues they are receiving this year. Speaking at a committee briefing for members of the King County Council this afternoon, Dwight Dively, Director of the Office of Performance, Strategy, and Budget, called the unexpected new money "...really good news." But it may not be good news to Metro riders.
Metro officials say they still plan to target 72 bus routes for elimination in communities across the county, very close to the planned cuts to 74 bus routes in Metro's earlier proposal. They say they plan use the new $30 million to cut their cuts slightly, reducing the number of reduced service hours by 50,000, trimming the cuts from 600,000 to 550,000 bus hours, leaving 92% of the original cuts in place.
By rough math, it looks like Metro would spend $600 per hour of bus service saved, by far the most expensive public bus operating cost in the nation, and still bus riders would be hit by about the same amount of service cutbacks.
The Committee Briefing on Metro Transit service reductions follows: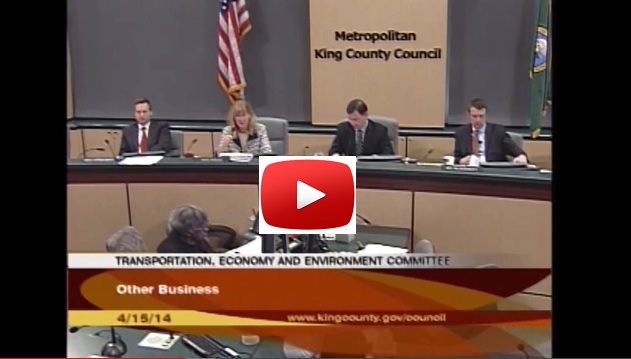 [1]
Sticky at top for Transportation promo page: