State law prohibits unfunded mandates, yet local governments continue to be burdened by them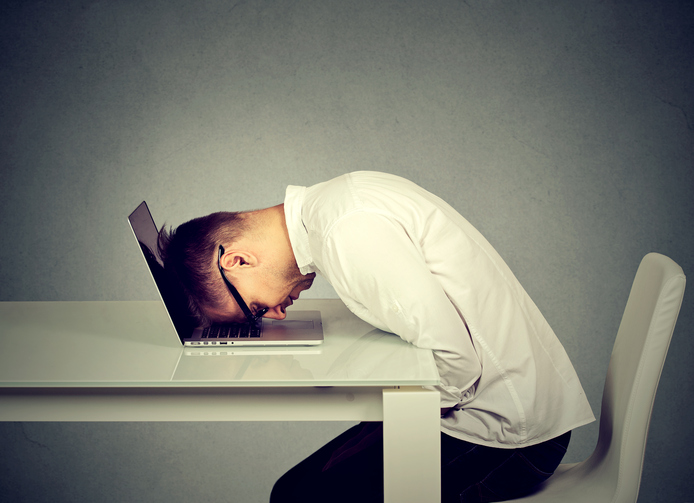 BLOG
Washington voters have repeatedly adopted tax and spending restrictions to control state spending growth and force budget prioritization to avoid unnecessary tax increases. Though these tax restrictions have since been thrown out by the state Supreme Court, the budget requirements remain in law. This includes the prohibition on the legislature from imposing unfunded mandates on local governments. If unfunded mandates are against state law, why are local governments still frustrated by them?

Commenting on his growing frustration with unfunded mandates and the lack of understanding from the legislature, Lincoln County Commissioner Scott Hutsell told me:
"We are providing these services on behalf of the State. I think sometimes we get treated like foreign countries."
Reporter Austin Jenkins has additional details:
"After years of pleading with the state Legislature for more state funding, Washington's 39 counties could decide this year whether to file a lawsuit against the state over unfunded mandates.
'We're managing on the edge of risk,' said Eric Johnson, executive director of the Washington Association of Counties, in an interview Thursday on TVW's 'Inside Olympia' program. 'I think [the counties] feel backed into a corner with no other option at this point.'
. . . This year, the Legislature passed several other bills with implications for county coffers, including a measure to allow for same-day voter registration. That prompted the Association of Counties to fire off a series of Twitter messages with the hashtag 'unfunded mandates' on the last day of the 2018 Legislative session."
Based on ballot measures adopted by voters in 1979 and 1993, however, unfunded mandates on local government should not be occurring.
Consider the ballot summary for I-62, adopted in 1979 to control state tax revenue growth:
"This limit would apply only to the state – not to local governments. The initiative, however, would prohibit the legislature from requiring local governments to offer new or expanded services unless the costs are paid by the state."
Section 6 of I-62 explicitly mandated:
"(1) The legislature shall not impose responsibility for new programs or increased levels of service under existing programs on any taxing district unless the districts are reimbursed for the costs thereof by the state."
After I-62 failed to adequately control state tax and spending increases, the voters adopted I-601 in 1993. Along with imposing new tax and spending limits, the ballot summary for I-601 noted:
"The Legislature would be prohibited from imposing responsibility for new programs or increased levels of service on any political subdivision of the state, unless the subdivision is fully reimbursed by specific appropriation by the state."
The combination of I-62's and I-601's restrictions on unfunded mandates makes up the current state prohibition found in RCW 43.135.060:
". . . the legislature shall not impose responsibility for new programs or increased levels of service under existing programs on any political subdivision of the state unless the subdivision is fully reimbursed by the state for the costs of the new programs or increases in service levels."
The intent of voters was clear in adopting I-62 and I-601. State spending and taxes should be restricted, and local governments protected so lawmakers wouldn't simply cost shift programs and expect local officials to raise taxes instead. Unfortunately, that is exactly where we find ourselves today.
Rather than comply with state law that prohibits unfunded mandates, the response from lawmakers appears to be to give local governments new taxing authority or weaken other tax restrictions like the voter-approved cap on property taxes.
Since the current voter-approved law prohibiting unfunded mandates is not working, it may be time to consider how other states protect their local governments. Though not usually considered the standard-bearer for good budgeting practices, New Jersey does offer a potential solution.
In 1995, New Jersey voters adopted the "State Mandate, State Pay" constitutional amendment. Unlike Washington's oft-ignored statutory ban, the New Jersey constitutional amendment has an enforcement mechanism to ensure compliance:
"The Legislature shall create by law a Council on Local Mandates. The Council shall resolve any dispute regarding whether a law or rule or regulation issued pursuant to a law constitutes an unfunded mandate."
According to the New Jersey Council on Local Mandates:
"The Council, which began operations in 1996, is a bipartisan body that is independent of the Executive, Legislative and Judicial branches of State government . . . Council deliberations begin with the filing of a complaint by a county, municipality, or school board, or by a county executive or mayor who has been directly elected by voters."
Though it would be preferable for state law simply to be followed it is clear the lack of consequences is allowing it to be easily ignored. This is creating the exact situation voters tried to prevent when they adopted I-62 and I-601. The goal was to force fiscal discipline on the state while preventing costs and pressure for tax increases to be shifted to local governments.
Especially in a time of record state revenues and spending, the answer to unfunded mandates is not tell local officials to raise taxes to pay for them, but instead to prioritize state spending within existing revenue while complying with the law. The ongoing failure of lawmakers to do so, however, shows that additional protections against unfunded mandates are needed for local officials and taxpayers.