SB 5323, to impose a statewide ban on plastic grocery bags and require an 8-cent fee for paper bags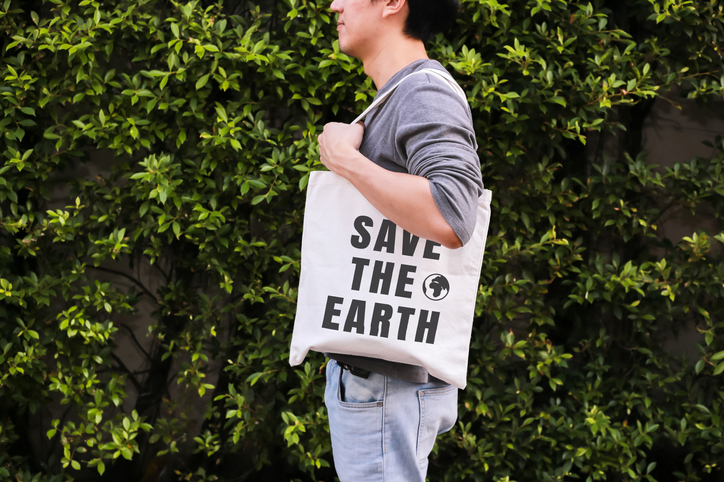 LEGISLATIVE MEMO
Click here to download the full Legislative Memo
---
Key findings
The Legislature is considering, SB 5323, to impose a statewide ban on plastic grocery bags and require an 8-cent fee for paper bags.
Most marine debris does not come from bags. In Puget Sound plastic bags account for only 4.4 percent of trash on beaches, about 10 percent of all plastic debris.
Additionally, most ocean pollution comes from other countries. The United States contributes less than one percent of the world's plastic pollution in the ocean.
Although the legislation claims reusable bags are "superior across most environmental performance metrics," scientific analysis demonstrates reusable bags are significantly worse for the environment.
Replacing plastic bags with reusable polypropylene and cotton bags would likely increase both air and water pollution, according to independent life-cycle environmental analyses.
Even if consumers use replacement bags 370 times, they would still increase freshwater pollution, even if 70 percent of consumers use polypropylene bags and the remainder use cotton bags.
Cotton replacement bags, and especially organic cotton bags, cause the greatest environmental harm, particularly to water quality.
These environmental costs don't include the added environmental impact of washing reusable bags or of the additional plastic bags used to replace secondary uses, like trash liners and picking up after pets.
Introduction
Following in the footsteps of cities like Seattle, Issaquah, and Tacoma, Washington state legislators are considering banning plastic grocery bags statewide. SB 5323 would impose a ban and require grocery stores to charge eight cents for a recycled paper bag.
Advocates argue the ban would help the environment by reducing the amount of plastic in the ocean and protecting marine life. They also argue that plastic bags are difficult to recycle and often end up in landfills.
Independent research, however, finds many of those claims are exaggerated or false. Scientific analysis demonstrates that banning plastic bags would likely increase environmental harm. The Danish Ministry of Environment and Food completed an analysis of grocery bags in February of 2018, comparing the environmental effects of plastic bags to their likely alternatives, including cotton and reusable polypropylene bags.
There are other concerns with reusable grocery bags, including higher cost, health concerns, and inconvenience. Those are all real costs and should be considered. This analysis, however, will focus on the potential environmental impacts of a ban.
The concern about plastic waste in the world's oceans is real. Plastic bags have an impact on the environment. Banning plastic bags, however, would encourage people to switch to alternatives that are more harmful than plastic bags and would likely increase the overall environmental footprint of grocery bags.