Education funding in Washington state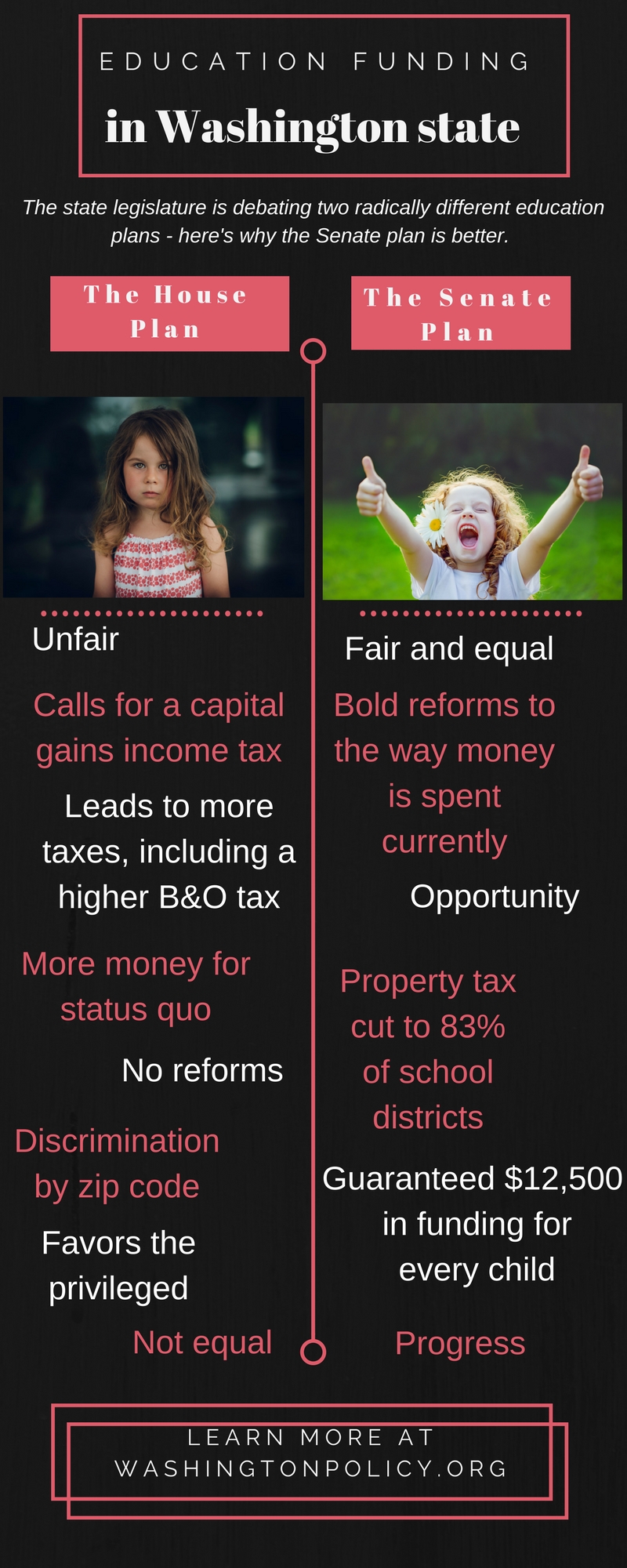 *This infographic is running in ads in The Seattle Times, The Olympian, and The Spokesman Review.
The state Senate education plan includes several WPC recommendations. WPC's director for the Center for Education, Liv Finne, has written in great detail on the two plans and how they compare. Below are many of Liv's published works on this hot topic, and the list will continue to be updated as the legislature continues to debate education funding.
New taxes are not needed to comply with McCleary ruling
TVW debate on Senate and House education budgets
Senate education proposal reduces funding inequities and provides per-student dollar guarantee
Senate Republican plan would add nearly $4 billion for schools
Senate Republican budget sets a new school funding record and guarantees the same, fair and equal $12,500 for every child, rich or poor
Senate McCleary funding bill includes major reforms; House McCleary bill falls short
Defining basic education as a fully-funded per-student grant is the best way for lawmakers to respond to the McCleary decision