As predicted, promises of federal dollars for Spokane Transit's Central City Line project look shaky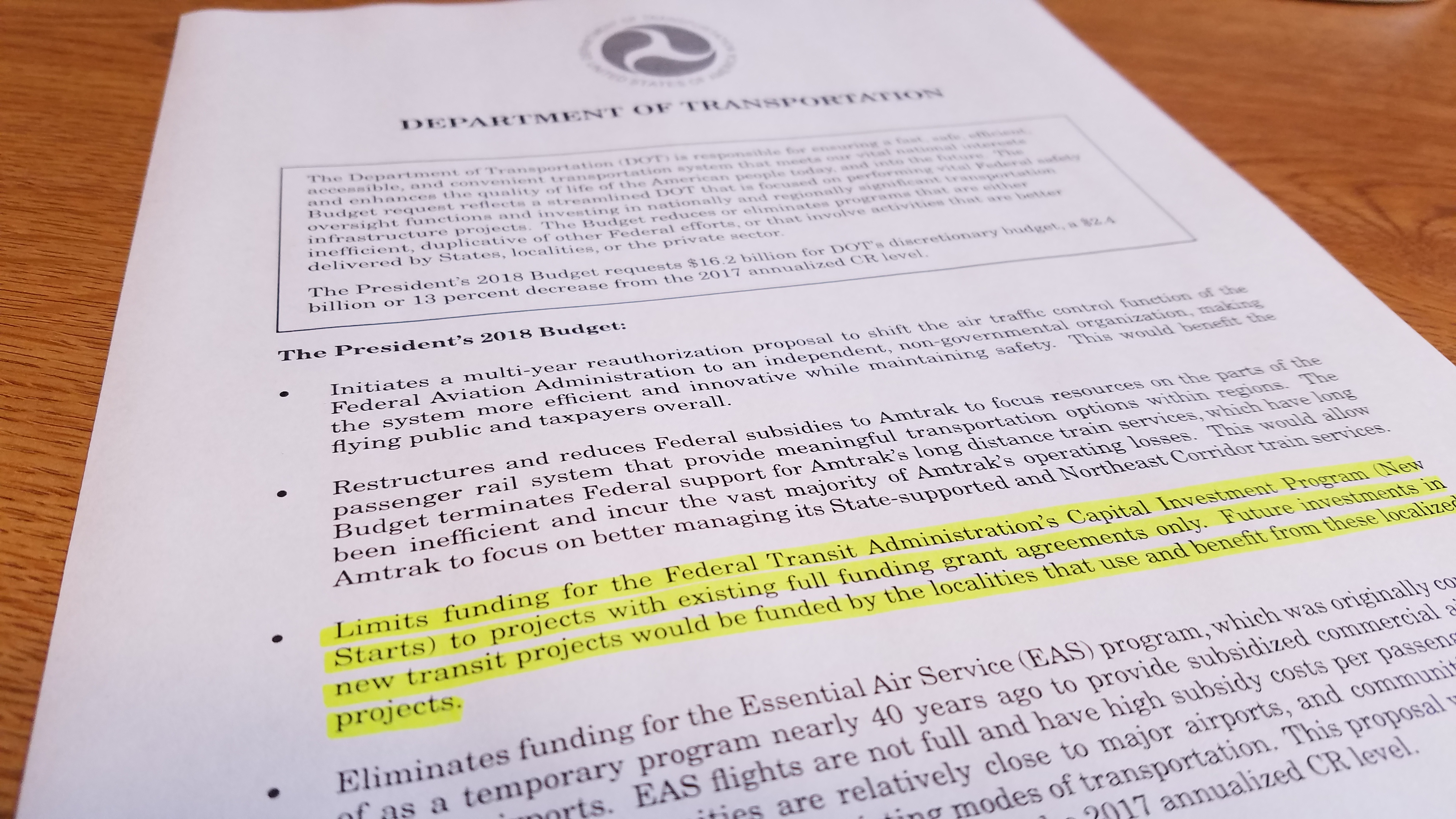 BLOG
President Trump's 2018 budget proposal is sending transit agencies across the country into a collective panic.
The budget eliminates funding for Federal Transit Administration's New Starts program. This includes $54 million for Spokane's Central City Line project – a six-mile long system transit officials now call Bus Rapid Transit (BRT), but previously referred to as a "modern electric trolley." The grant makes up 75% of the total estimated $72 million capital cost of the CCL.
The news of the federal pullback isn't a big surprise.
Washington Policy Center repeatedly warned about the possibility of a new administration, with new priorities, making changes that could put federal funding in jeopardy. Further, we pointed out in our 2015 study that counting on federal funding is unwise at a time when similar projects around the country were becoming less popular.
The president's budget says that any new transit projects that don't have "existing full funding grant agreements" would have to be "funded by the localities that use and benefit from these localized projects." In other words – no new capital money will be coming from the federal government for these type of transit projects. The federal government says its priority now will be to "do more with less and make the Government lean and accountable to the people."
If the budget does pass the Congress and the $54 million for the Spokane Central City Line proposal is left out, there will likely be an effort by local proponents of the project to further increase taxes to come up with local funding to complete it.
This would break yet another promise to voters.
Further, the money collected from the approval of a sales tax increase last fall was supposed to be spent on the operational costs for the Central City Line. If federal funding is not available to build the line, the operational dollars approved by taxpayers should be returned to taxpayers.
Spokane taxpayers are already very generous in the amount of money they provide to public transit. Spokane Transit Authority expects to get $57.4 million from sales tax revenues this year, a 14.1% increase from last year. The sales tax revenue for 2017 makes up 74% of the agency's total operating revenue of $77.3 million.
Spokane Transit is one of the more efficient transit agencies in the state, and President Trump's proposed budget offers transit officials another opportunity to improve the service they provide to the public with the funds they already have.