Allowing more choices in public education would let families escape a dangerous learning environment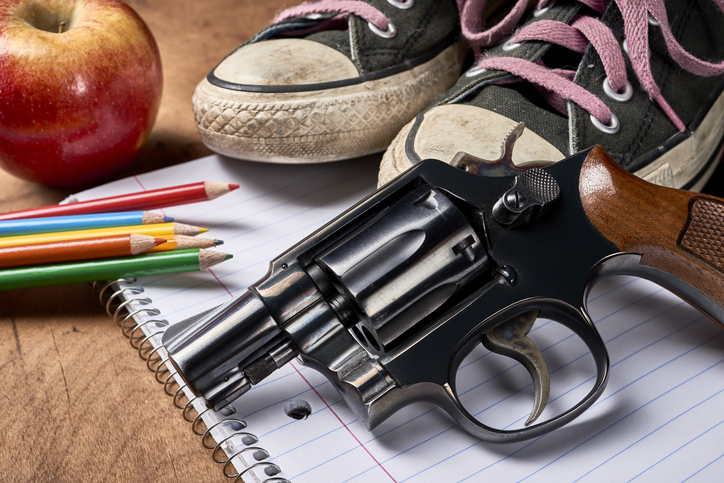 BLOG
Yesterday KUOW's Ann Dornfeld reported that Bailey Gatzert, an elementary school in Seattle's central district, is a dangerous public school. Reports indicate students regularly attack each other and their teachers. Students are afraid to walk home from school because they are afraid of what their classmates will do to them. Seattle School Superintendent Juneau (annual pay and benefits $386,000) says that "student safety is the district's top priority," yet no leadership changes have been made at the school.
The teaching staff notes a "major upswing in physical altercations" and say their school "has now turned into a war zone."
The District's indifference falls hardest on students of color. More than three-quarters of Gatzert students are low-income, immigrant, homeless or in foster care. Ninety-three percent belong to racial minorities.
One parent, Denise Hopson, filed a complaint with the Office of Student Civil Rights to stop bullying and threats against her eight-year-old daughter. Despite the Office's $1 million yearly budget, nothing was done. Her daughter is begging not to be sent back to the school.
For hardliners in Seattle who deny families school choice, the growing violence at Bailey Gatzert offers an important lesson. Some families have gained relief at nearby Rainier Valley Leadership Academy or Rainier Prep in south Seattle, popular charter schools that offer a safe haven to children who experience daily harassment at other public schools. A new charter school, Ashe Prep, is opening this fall in Skyway, and next fall, Impact Salish Sea Charter school will open in south Seattle, providing caring, safe environments to all children who apply.
Yet hardliners at the WEA union want to shut these schools down, as they seek to prevent families from "escaping" from public schools where union power dominates. Further, Seattle officials, like Superintendent Juneau, cut local money for these schools, in an effort to deny resources to charter students.
Families in low-income communities should be offered more, not fewer, learning choices. Learning can't take place in an environment of fear. Seattle officials should encourage more charter schools, allow them access to fair local funding, and celebrate greater learning diversity and choices for families.
Education choice would help end a system that traps children in schools where the strong prey on the weak, while indifferent administrators dither in endless rounds of union-dominated process.