2020 Eastern Washington Annual Dinner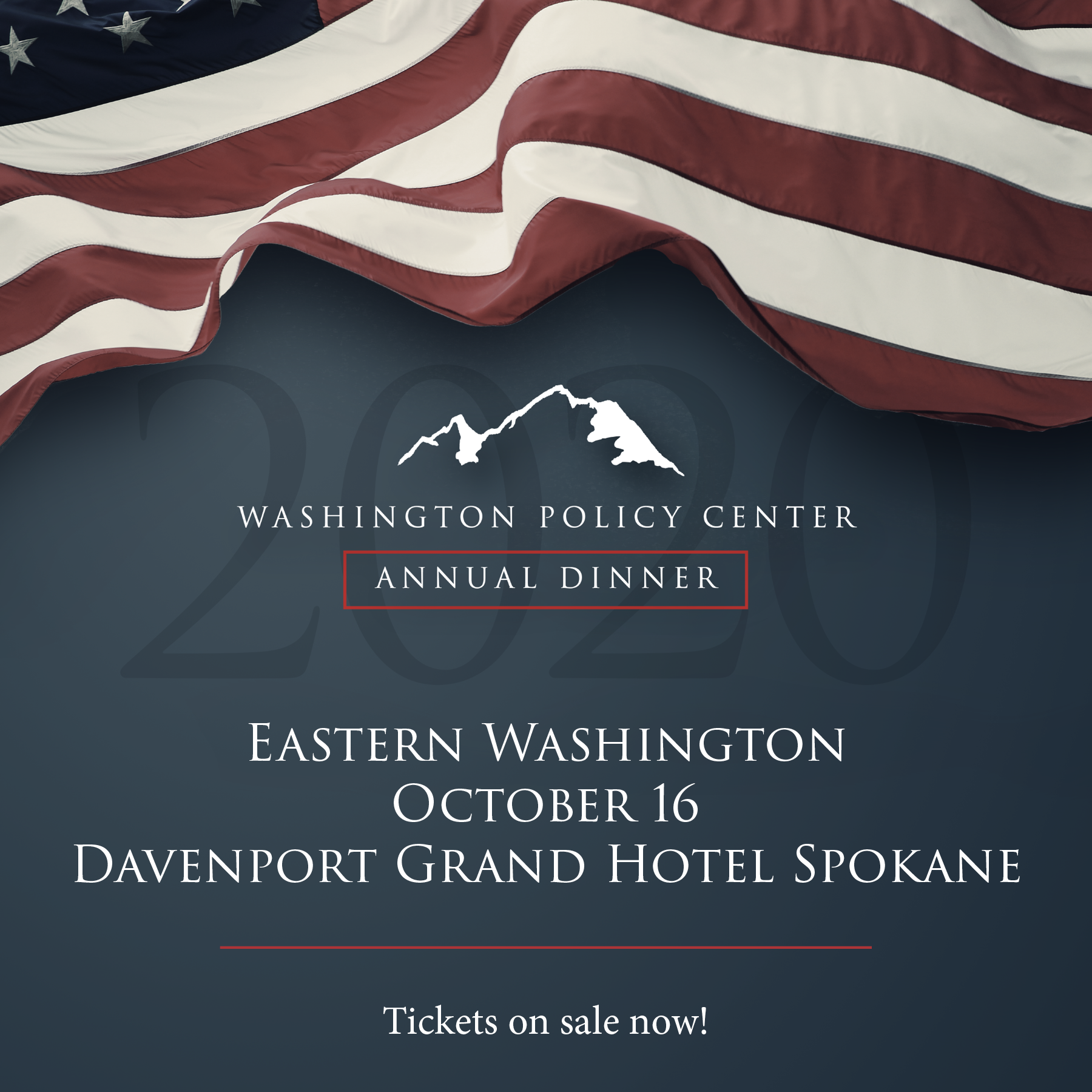 For over 20 years, Washington Policy Center has held its Annual Dinner events as a way to bring people together to hear about how free-market solutions are improving lives not only in Washington state, but across the country.

WPC's Annual Dinner events in Eastern and Western Washington are now must-attend evenings that attract more than 2,500 elected officials, business & community leaders, raising over $1 million to support WPC's work.



Are you between 18-40 years of age?
Click Here to register for WPC's 2020 Young Professionals Annual Dinner
Sponsorship Information
Thank you for your consideration to support Washington Policy Center's 2020 Eastern Washington Annual Dinner in Spokane. Below are a number of tools to help you navigate the various ticket and table options. For questions on this year's levels and benefits, please contact WPC's Development Director, Sydney Jansen at sjansen@washingtonpolicy.org or (206) 937-9691.
If you are interested in becoming a sponsor, please return the filled-out sponsor form to Sydney Jansen, WPC's Development Director at sjansen@washingtonpolicy.org.
Ticket and Sponsorship Benefits Chart
Click here to see the ticket and table levels and benefits.
If you're an elected official, please click here to register.
Pillar Society Member Benefits
Are you a member of WPC's Pillar Society? Click here to see what benefits are available to you at the Eastern Washington Annual Dinner.
2020 Eastern Washington Annual Dinner Table Map
Click here to see where your table would be located per your ticket or table level. Specific table placement is not assigned at the time of registration, but you can view the general location based on the sponsorship level. Tables are limited to the quantities listed.
Click here to reserve a discounted room rate at the Davenport Grand Hotel (limited number of rooms available!)
---
Featured Speakers:
Sec. Rick Perry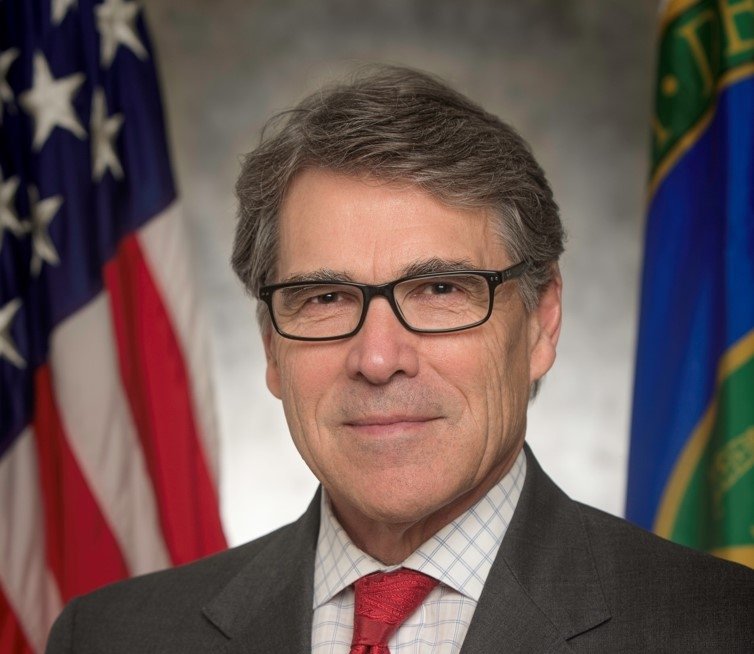 Former Secretary of Energy Rick Perry served as the 14th Secretary of Energy. Prior to joining the Administration, Perry served as the 47th Governor of Texas. As the longest-serving Governor of the Lone Star State, Perry championed conservative principles that helped Texas become America's economic engine. Gov. Perry is a veteran of the United States Air Force, having flown C-130 tactical airlift aircraft in Europe and the Middle East. He is deeply involved with supporting the active duty and veteran community, both as Governor and as Secretary of Energy.
Candace Owens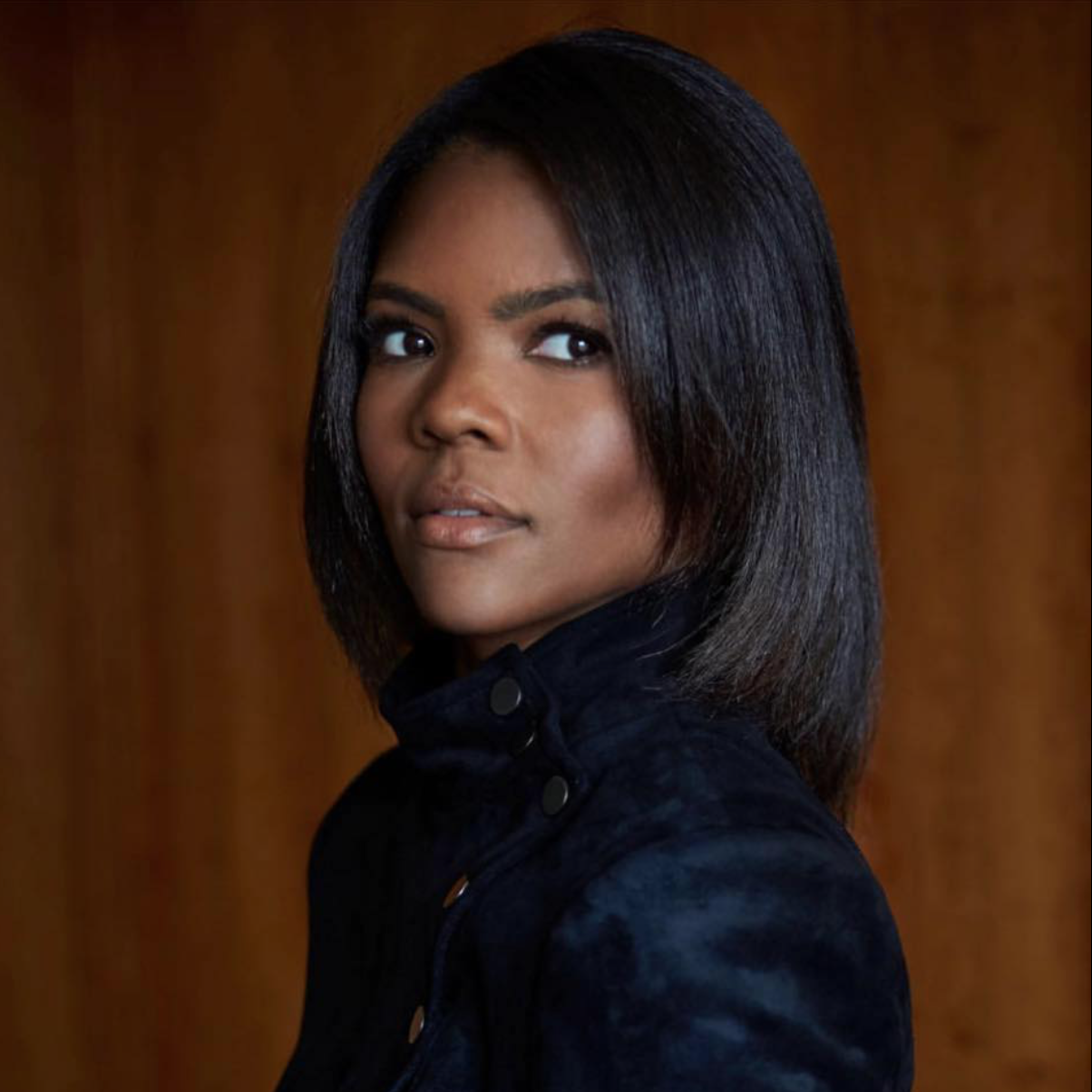 Candace Owens is the founder of the BLEXIT foundation, an organization dedicated to driving conservative principles into urban communities. She is also a published author, speaker, and host of the weekly "Candace Owens Show"
Owens exploded onto the scene in the summer of 2017, gaining notoriety through her political vlog series on YouTube. She has since spoken at over 60 American Universities, challenging the leftist status quo and insisting that students think beyond the confines of liberal orthodoxy. With over 250 Fox News appearances, Owens has substantiated herself as a leader among the growing youth conservative movement. Prior to her entrepreneurial pursuits, Owens worked at a private equity firm in Manhattan, serving as the Vice President to their administration. She attended the University of Rhode Island and took executive training courses at the NYU Stern School of Business.
Candace views it as her life's mission to help minority groups escape the left's victim narrative.
To be presented with the 2020 WPC Champion of Freedom Award: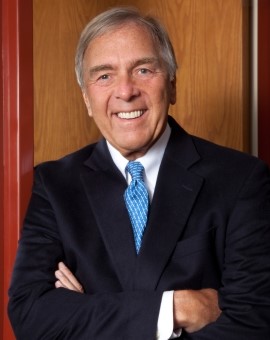 Hon. George R. Nethercutt
Former Congressman George R. Nethercutt, Jr. stunned the nation's political observers in 1994 when he unseated the sitting Speaker of the U.S. House, to win his first seat in Congress. Nethercutt served the 5th Congressional District for ten years. He was a member of the House Appropriations Committee, Vice Chairman of the Defense Subcommittee and a member of the House Science Committee. Since 1996, he has been chair of the nonprofit, nonpartisan Nethercutt Civics Foundation, which focuses on helping all Americans but especially young people, receive a better civics education. He is the author of two books including, In Tune with America: Our History in Song and his latest, Saving Patriotism: American Patriotism in a Global Era, and contributes a monthly column in both national and local publications. He also serves as a member of the Board of numerous nonprofit organizations. He and his wife Mary Beth have been married for 43 years and have two adult children.
*Also receiving a 2020 Champion of Freedom Award is the Hon. Kemper Freeman, Jr. who will be presented with the award at the WPC Annual Dinner Event in Bellevue.