WPC's Young Professionals Group
Educating, engaging, empowering the next generation of free-market leaders in Washington State.
Washington Policy Center (WPC) Young Professionals group engages and educates future leaders about sound policy while advancing free-market solutions through relationship building, events and outreach.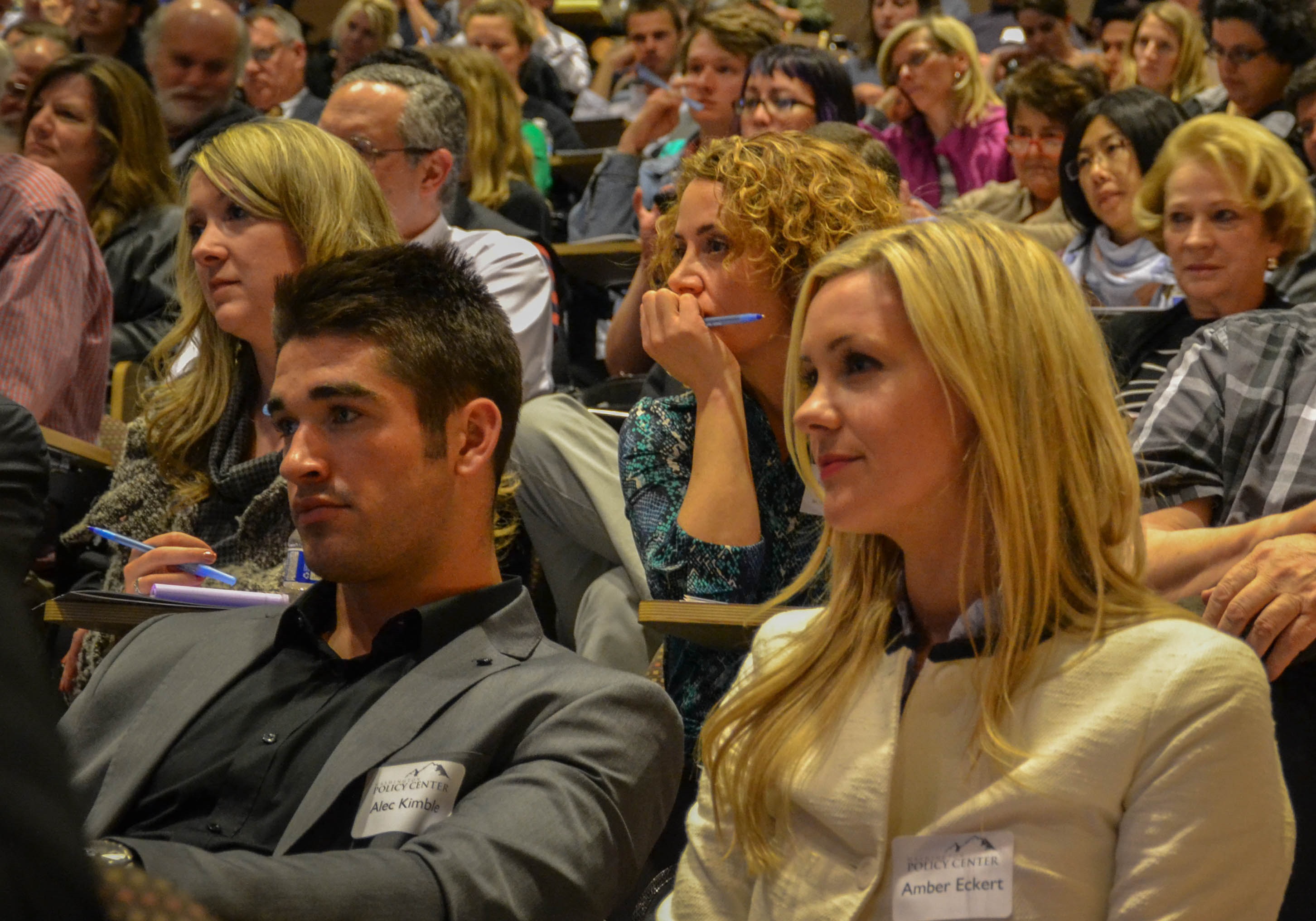 WPC's Young Professionals group works to educate young business and community leaders about public policy issues facing our state, from environmental issues to education to health care. WPC strives to get young people involved in policy, knowing that ideas, supported by sound research, over time create an environment in which sound public policy decisions are made.
Young Professionals receive all of our publications and invitations to all of our conferences and events. This is an excellent opportunity to interact with key national and local policymakers and business leaders, as well as network with other young professionals in our region. Join us today!
College Student Level ($20)
Quarterly Policy Note mailings, weekly emails with issue updates, quarterly Viewpoint magazines, invitations to general WPC events & Young Professionals gatherings.
Recent Graduate Level ($35)
Quarterly Policy Note mailings, weekly emails with issue updates,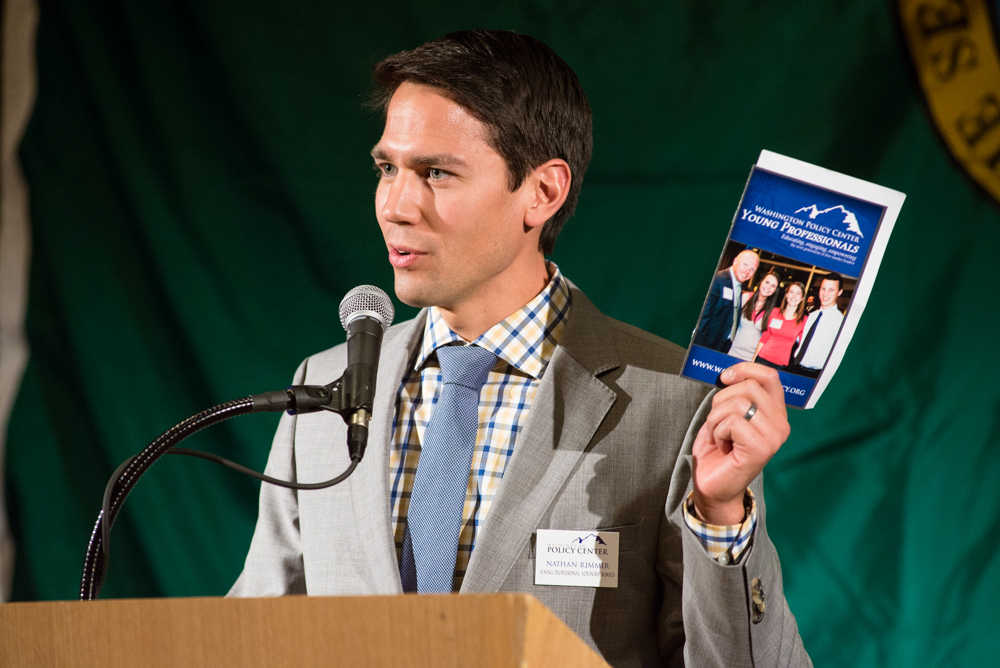 quarterly Viewpoint magazines, invitations to general WPC events & Young Professionals gatherings.
Young Professional Level ($100)

($1,000 WPC support level for non-Young Professionals) Invitations to private, hosted WPC policy events with leading policymakers, Quarterly Policy Note mailings, weekly emails with issue updates, quarterly Viewpoint magazines, and invitations to general WPC events. Additionally, Young Professionals receive discounts on tables for WPC events, including the Annual Dinner.
Join WPC's Young Professionals!
---
Young Professionals Advisory Board
Nathan Rimmer, Chairman, Pistol Creek Company

Samantha Bowman, Vice Chair, Microsoft Global Cash Management
Chris Bell, NAI Black – Spokane
Katie Bering
Austin Bowlin, PricewaterhouseCoopers
Carson Bowlin, Heartland, LLC
Eric Curtiss, CPA, MPAcc, Berntson Porter & Company
Anne Delaney, Columbia Pacific Advisors
Eric Garcia, Discovery Institute
Steve Hooper, Kigo Kitchen

Alec Kimble, PACCAR Parts
Kate Lampson, Lampson International
Jeff McMorris, Chief of Staff, King County Councilmember Kathy Lambert
Benjamin Petter, Gibraltar Construction
Aymeric Prieur, CPA, Starbucks
Chris Reigelsperger, National Electrical Contractors Association
Alison Rindlaub Chester, Wells Fargo
Matthew Scott, Scott Coatings
Nathan Talbot, Talbot Financial

Isaac Wells, Private, POW, Inc.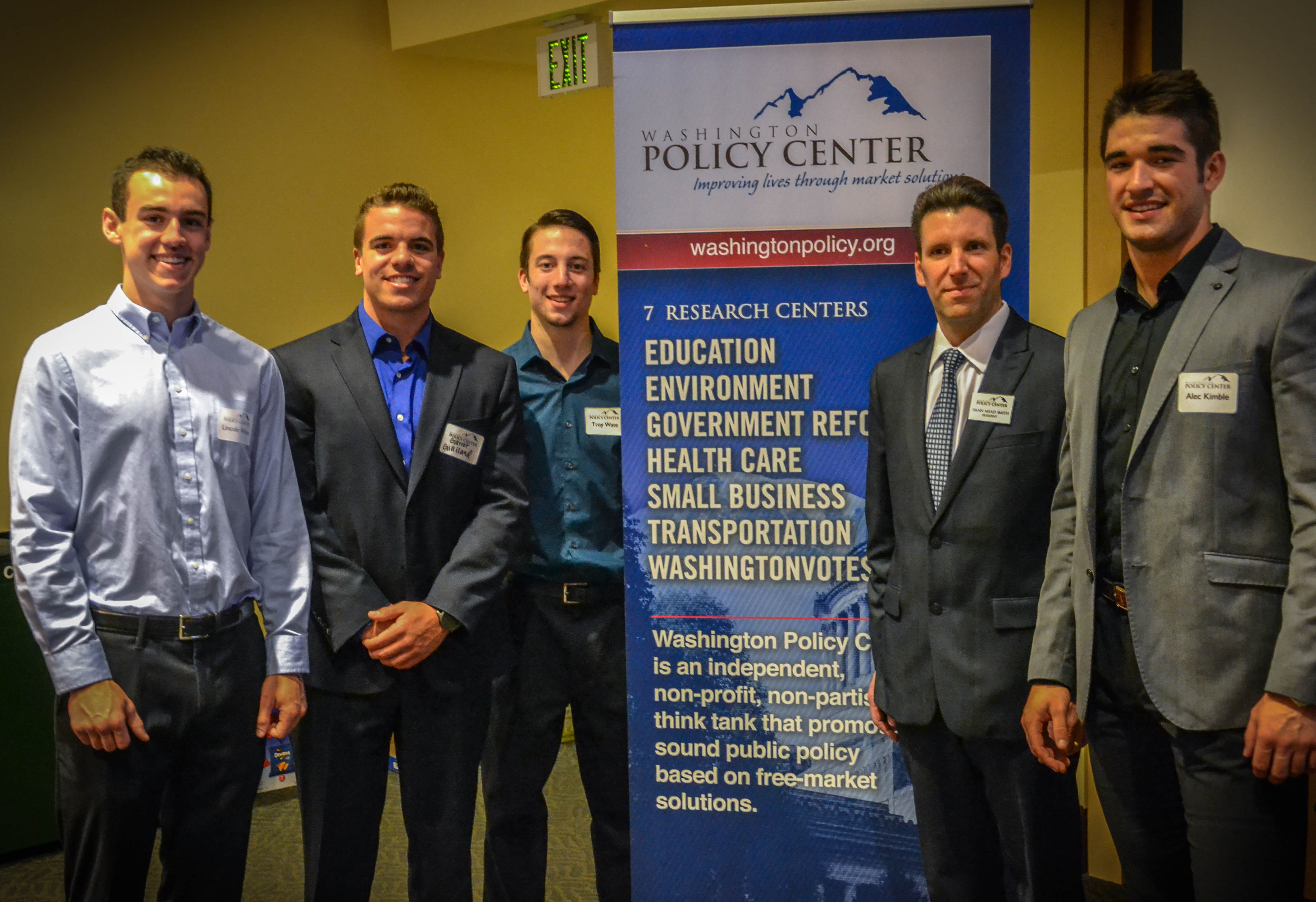 We are excited to introduce a new club at the University of Washington! WPC Young Professionals @ UW works to educate, engage and empower college students on public policy issues through events and outreach. We encourage all Puget Sound area college students (you do not need to be a UW student to join) to join the club by clicking here.
The club's kickoff event on March 6, 2014 was held at a popular local restaurant in Seattle's University District. WPC Board Chairman Greg Porter, President Dann Mead Smith and other board members were in attendance, giving the packed room of students an overview of the mission of WPC and the importance of investing in the next generation of leaders.
On April 2, 2014, the WPC Young Professionals at UW co-presented a statewide debate series with WPC's Young Professinals group that packed Kane Hall at the University of Washington with more than 300 students, elected officials and interested citizens. Attendees heard from a unique group of panelists including WSJ's Stephen Moore, Center for American Progress' Sarah Jane Glynn, economic experts, local legislators and business owners. Moderating in Seattle was Seattle Top Story's Robert Mak.


On May 28, WPC Young Professionals @ UW hosted their end-of-year networking event at The Landing in The U-District. Over appetizers and drinks, club members heard from business and policy leaders including:
Greg Porter, CPA, WPC Chairman & President of Berntson Porter Wealth Management;
Rep. Hans Zeiger, 29 year-old, two-term state legislator, Puyallup – 25th legislative district;
John Otter; WPC Board Member & President/CEO of CBC Partners, LLC; and
Melanie Stambaugh, 23 year-old small business owner, former WPC intern & candidate for state legislature in Pierce County.
Visit the club's website at www.wpcypuw.com
or join the club by clicking here.
Contact YP@UW President at

ypsatuw

[at]

gmail [dot] com

.