Open Government
WPC's Center for Government Reform's mission is to partner with stakeholders and citizens to work toward a government focused on its core functions while improving its transparency, accountability, performance, and effectiveness for taxpayers.
What's New
Click below to view our PDF version of our Summer 2014 issue of Viewpoint, WPC's quarterly magazine!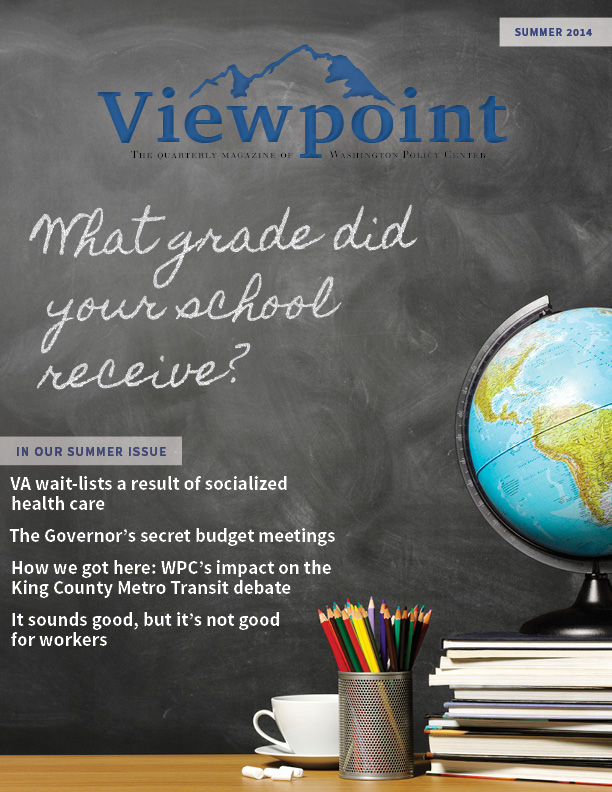 Date:
Tuesday, January 6th, 2015
Place:
3 Rivers Convention Center
7016 W Grandridge Blvd

The half-day conference will be attended by policy makers, elected officials, and business leaders.
Date:
Wednesday, January 7th, 2015
Place:
Hyatt Regency Bellevue
900 Bellevue Way NE

The conference will be attended by policy makers, elected officials, and business leaders and consist of a breakfast speaker, then breakout sessions in the morning, featuring local and national experts, on the following policy topics: