Health Care
WPC's Center for Health Care develops patient-centered solutions to reduce costs and improve the availability and quality of health care for businesses and individuals, providing the only detailed, independent critique of health care issues available in the Northwest.
What's New
Date:
Tuesday, July 10th, 2012
Place:
SeaTac DoubleTree Hotel
18700 International Boulevard
Watch the event online
Legislative Update
Date:
Monday, July 9th, 2012
Place:
The Davenport Hotel
10 S. Post Street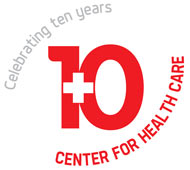 Washington Policy Center's 10th Annual Health Care Policy Conference events begin this July 9 in Spokane and continue July 10 in Seattle. The Eastern Washington lunch event will provide the first in-depth analysis of the Supreme Court's Affordable Care Act decision, and will feature keynote speaker Bill McCollum. Learn what to expect in patient and provider care from policymakers, businesses, providers and the health care industry following the Court's landmark ruling.