Health Care
WPC's Center for Health Care develops patient-centered solutions to reduce costs and improve the availability and quality of health care for businesses and individuals, providing the only detailed, independent critique of health care issues available in the Northwest.
What's New
Click below to view our PDF version of our Summer 2014 issue of Viewpoint, WPC's quarterly magazine!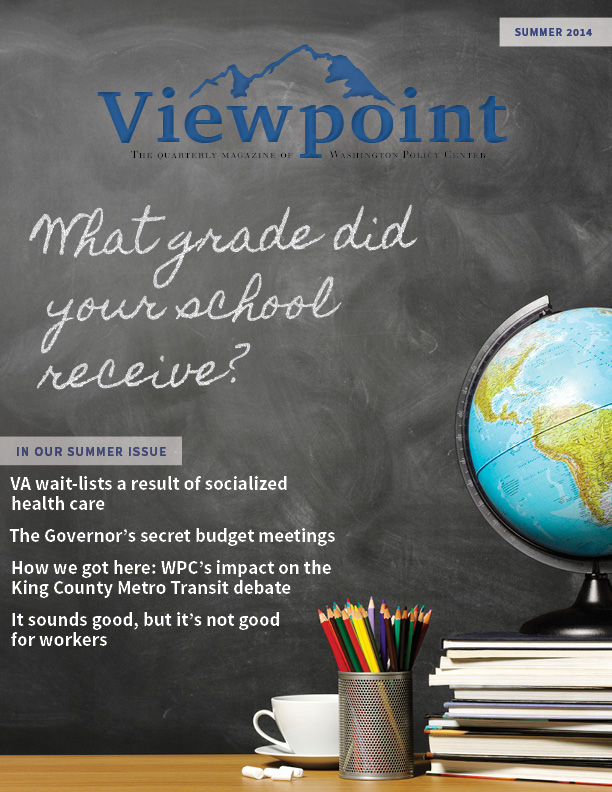 Date:
Tuesday, January 6th, 2015
Place:
3 Rivers Convention Center
7016 W Grandridge Blvd

Join Washington Policy Center again for our annual Statewide Solutions Summit Policy Conference coming this January 6th, 2015 in Tri-Cities!
The half-day conference and lunch will cover the following topics:
Date:
Wednesday, January 7th, 2015
Place:
Hyatt Regency Bellevue
900 Bellevue Way NE

Join Washington Policy Center again for our annual Solutions Summit Policy Conference coming this January 7th, 2015 in Bellevue before the beginning of the important 2015 Legislative Session covering the topics: