Eastern Washington
With a full-time office in Eastern Washington, WPC is the only public policy think tank with a truly statewide presence.
What's New
Click below to view our PDF version of our Summer 2014 issue of Viewpoint, WPC's quarterly magazine!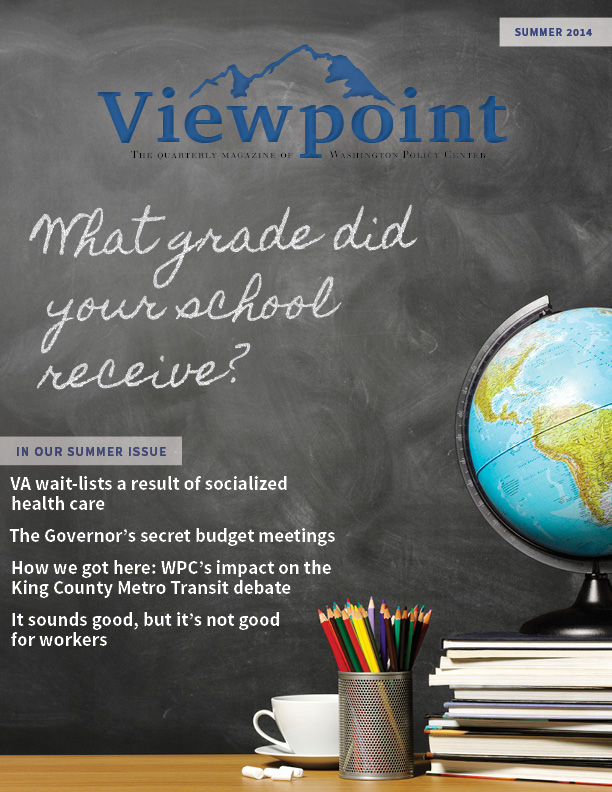 Date:
Wednesday, January 7th, 2015
Place:
Hyatt Regency Bellevue
900 Bellevue Way NE
Join Washington Policy Center again for our annual Solutions Summit Policy Conference coming this January 7th, 2015 in Bellevue before the beginning of the important 2015 Legislative Session covering the topics:
Date:
Monday, August 11th, 2014

Thank you for joining Washington Policy Center to learn about the key issues impacting small businesses and for voting on recommendations that will determine the future of Washington's small business climate!
WPC's Center for Small Business hosted its biennial small business forums throughout the state. WPC policy exper
Date:
Tuesday, June 17th, 2014
Place:
Marcus Whitman Hotel
6 W Rose St