Business Climate
WPC's Center for Small Business focuses on improving Washington's small business climate by working closely with business owners and policymakers. The Center provides accurate information and analysis on the state's regulatory climate, tax structure, health insurance systems, and more.
What's New
Click below to view the PDF version of our Winter 2015 issue of Viewpoint, WPC's quarterly magazine!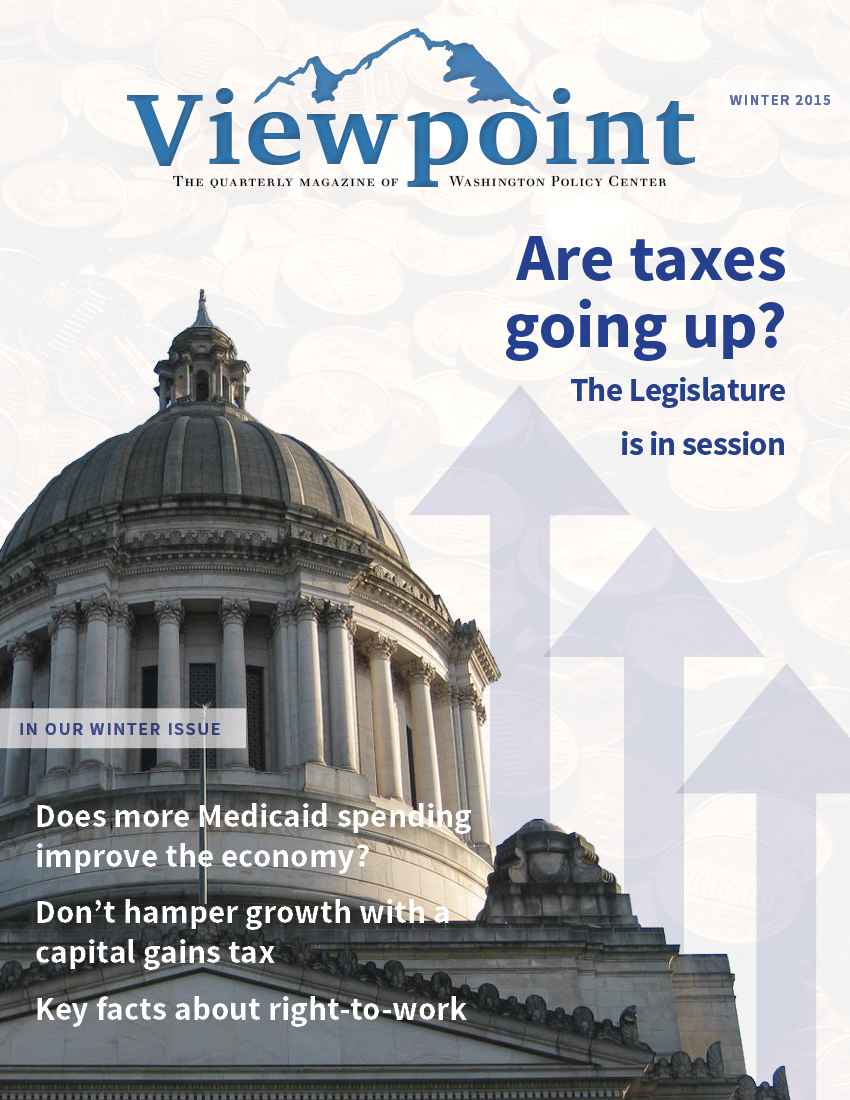 A report by the Tax Foundation ranks Washington as the state with the highest wireless taxes in the nation. In previous years Washington held steady at the second highest. Clearly we are moving in the wrong direction.