520 tolling update from Craig Stone, director of WSOT's tolling division:
(view Stone's PowerPoint presentation here [2])

Wendell Cox on 'Smart growth' and transportation planning:
(view Cox's PowerPoint presentation here [3])
---
Transportation policy expert Wendell Cox was keynote speaker of WPC's 2012 Annual Transportation Conference in Bellevue.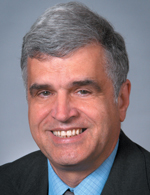 Wendell Cox is principal of Wendell Cox Consultancy (Demographia), an international public policy firm that specializes in urban policy, transport and demographics. He has provided consulting assistance to the United States Department of Transportation and was certified by the Urban Mass Transportation Administration as an "expert" for the duration of its Public-Private Transportation Network program (1986–1993). He has consulted for public authorities in the United States, Canada, Australia and New Zealand, and for public policy organizations, and has lectured widely. He serves as visiting professor at the Conservatoire National des Arts et Metiers (a national university) in Paris, where he lectures on transport and demographics.
Mr. Cox served three years as the Director of Public Policy of the American Legislative Exchange Council, where he oversaw the development of state model legislation and policy reports. Most recently he was commissioned by the congressional Millennial Housing Commission to prepare a policy report Smart Growth and Housing Affordability. He lectures widely, writes numerous commentaries and is frequently interviewed by international, national and local media. Mr. Cox will give an overview of what smart growth is, how it relates to transportation planning and its overall impact on traffic congestion, housing prices, development patterns and demographics throughout the Puget Sound region.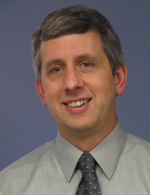 The conference also included an update on SR-520 performance and driver behavior since tolling began. Craig Stone is the Director of Washington State Department of Transportation's Toll Division. Located in Seattle, Craig provides executive oversight and direction for all statewide tolling and smarter highway efforts, which includes WSDOT's bridge tolling and high-occupancy toll lane operations as well as the development of potential new express lane systems and new toll projects.
In 2011, we welcomed over 200 transportation experts, business leaders, state and local policymakers and media outlets, with the goal of highlighting a particular policy topic from a free-market perspective and offering solutions to reduce traffic congestion and improve mobility ... to move the most people for the least cost!
Sponsors:
Kaye-Smith
Oles Morrison Rinker Baker LLP
AAA
Anderson Hay & Grain Inc.
Berntson Porter & Co.
Brown Bear Car Wash
CBC Partners, LLC
Shuttle Express
Vision Media
Co-Presenters:
Associated Builders and Contractors of Western Washington
Association of Washington Business
Auburn Area Chamber of Commerce
Automotive United Trades Organization (AUTO)
Coalition for Effective Transportation Alternatives
East King County Chambers of Commerce Legislative Coalition
Eastside Transportation Association
Maple Valley-Black Diamond Chamber of Commerce
Publicola
Seattle CityClub
TransportationIssuesDaily.com
Tri-City Regional Chamber of Commerce
Washington Public Ports Association
Washington State Good Roads and Transportation Association
Wenatchee Valley Chamber of Commerce
Special thanks for Roger Belanich for his generous support of WPC's Young Professionals, who have a table at this event.