Update: Did top King County officials cry wolf by promoting bus-service cuts?
The Seattle Times reports today that top King County leaders may have been "crying wolf" earlier this year when they threatened a 16% cut in bus services unless voters agreed to accept increases in regressive sales and car taxes to direct more money to Metro Transit.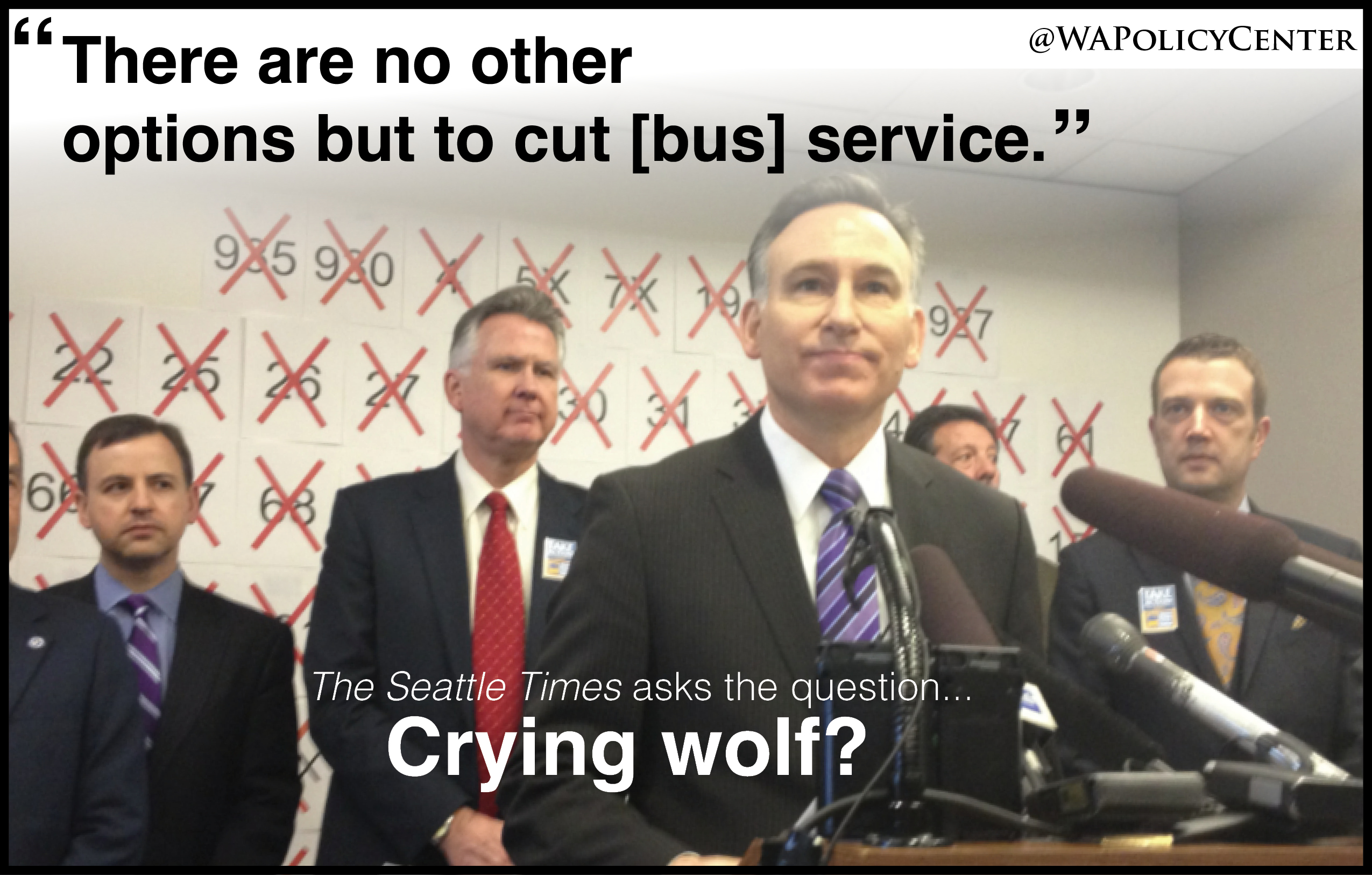 After voters rejected his tax-increase proposal, King County Executive Dow Constantine said he would press forward with his plan to impose harsh service cuts on communities across the County. Supporting his position are Councilmembers Dave Upthegrove, Joe McDermott and Larry Phillips, who voted in committee on Friday to retain the deepest service cuts to King County communities.
Neighborhood leaders have expressed concern about the negative effect the County Executive's plans would have on the most vulnerable people living in King County.
The Capitol Hill Times reported that "The impending King County Metro cuts, if enacted in Seattle, will hit the disabled particularly hard." Ken Michelson, Director of the Alliance for People with Disabilities said, "People could literally die without transit to access food, and go to needed doctor's appointments."
Now comes news that the service cuts being promoted by the County Executive are not necessary after all. Councilmember Rod Dembowski is advancing a plan that would retain 95% of Metro's current services without tax increases. In committee it received the support of more conservative members Jane Hague, Kathy Lambert and Pete von Reichbauer.
Executive Constantine presented his bus-cuts plan to the County Council on April 24th. The full Council is expected to consider Dembowski's alternative plan today.