Superintendent Dorn seeks to deny parents access to school choice and free tutoring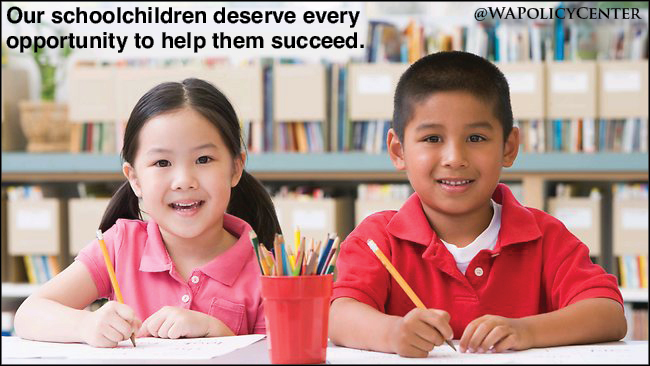 In a sternly-worded statement today, the state's highest public education official, Superintendent Randy Dorn, announced he is seeking to keep parents from learning about school choice and free tutoring services to which their children may be entitled under the federal No Child Left Behind Act.
Earlier in June, Superintendent Dorn wrote to U.S. Secretary of Education Arne Duncan asking that he be allowed not to send a required letter to parents informing them of their rights under federal law. The notice, called the Public School Choice Letter, must be sent to all parents whose children attend schools that have failed to show steady education progress since 2002, according to federal standards.
Parents who received the letter may be eligible for additional education services, such as choosing an alternative school, receiving free transportation and access to free tutoring services for their children. The letters are scheduled to be sent to parents in August, at least two weeks before children return to school this year.
Superintendent Dorn told Secretary Duncan he doesn't think it would serve any useful purpose to tell parents about their rights under the law. "I asked if [school] districts could get out of this requirement," Dorn said.
He said he is concerned about the paperwork burden that would be created for administrators in Washington's 295 school districts by having to give information to parents. "If districts don't have to send the letters to parents, that's at least one less burden on them," he said.
He described sending a letter to parents as "punitive," because it would inform families of how poorly some local public schools are serving children, which he fears would hurt the image of public education.
The Superintendent also said parents should not be informed because "nearly every school will not meet the measure..." The Superintendent's downbeat assessment does not include Washington's many private schools, which educate about 100,000 children annually.
The federal standard, known as Adequate Yearly Progress (AYP), calls for parents to be notified of how well local public schools are providing students with a basic knowledge of reading and math, helping them prepare for success in college and for a lifetime of learning.
Superintendent Dorn's harsh reasoning is that, since most public schools in Washington will not meet the federal standard, there's no point in telling parents about how to access alternative education services for their children.