Reporters barred from secret state budget talks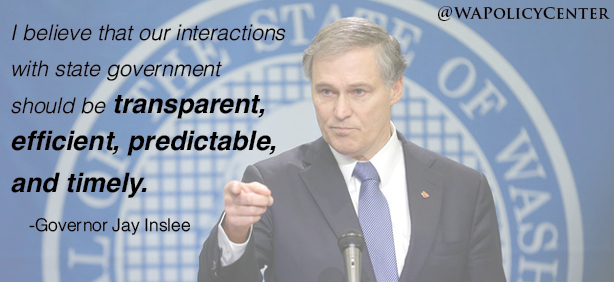 Brad Shannon over at The Olympian has an important and informative article about ongoing budget talks between the Washington Federation of State Employees union and the negotiating team appointed by Governor Inslee. He is severely limited in what he can tell us, however, because the talks are secret.
The collective bargaining process has been in place since 2005. It moved discussion over public spending on payroll and benefits from the public hearing rooms of the legislature to the closed 5th floor conference room of the Davis-Williams Building in Olympia.
This has not been the normal process. From statehood in 1889 until 2005 elected lawmakers could openly debate public expenditure on state employee costs. Elected officials held open hearings, received public comment, debated alternatives and proposed amendments in a fair and open process.
Secretive collective bargaining ended that openness. Now this part of the state budget is decided behind closed doors, then presented to the public with a single, unchangeable price tag.
Shannon is one of Olympia's top reporters and he knows as much about state government as anyone, but he won't be informing us about workforce budget talks, because he won't be allowed to observe any of the meetings, or even describe each side's proposals.
The closed process underscores an inherent conflict of interest because union executives exert influence on both sides of the table. WSFE Executive Director Greg Devereaux leads the union side, while his organization and other public-sector unions were major donors to Governor Inslee's election campaign. Governor Inslee chose the negotiators who sit on the other side of the table, ostensibly representing taxpayers.
Elected state representatives and senators, who also represent taxpayers, are barred from attending the meetings, or from knowing what happens in them. Lawmakers are also blocked from offering amendments or alternatives to whatever union executives and the Governor's appointees agree to in secret.
Shannon describes the talks as "quiet." They're so quiet that no one is allowed to know how millions of dollars in public money will be spent until the deal is done. By then, of course, it will be too late for ordinary citizens to have their say.