The Real Cost of the Affordable Care Act
ObamaCare, or the Affordable Care Act, passed in 2010. The law calls for 10 years of financial revenue starting in 2010, but only 6 years of benefits starting in 2014. Revenue of $900 billion in the original budget came from $450 billion of new taxes and $450 billion in cuts to Medicare. New budget estimates have now been made: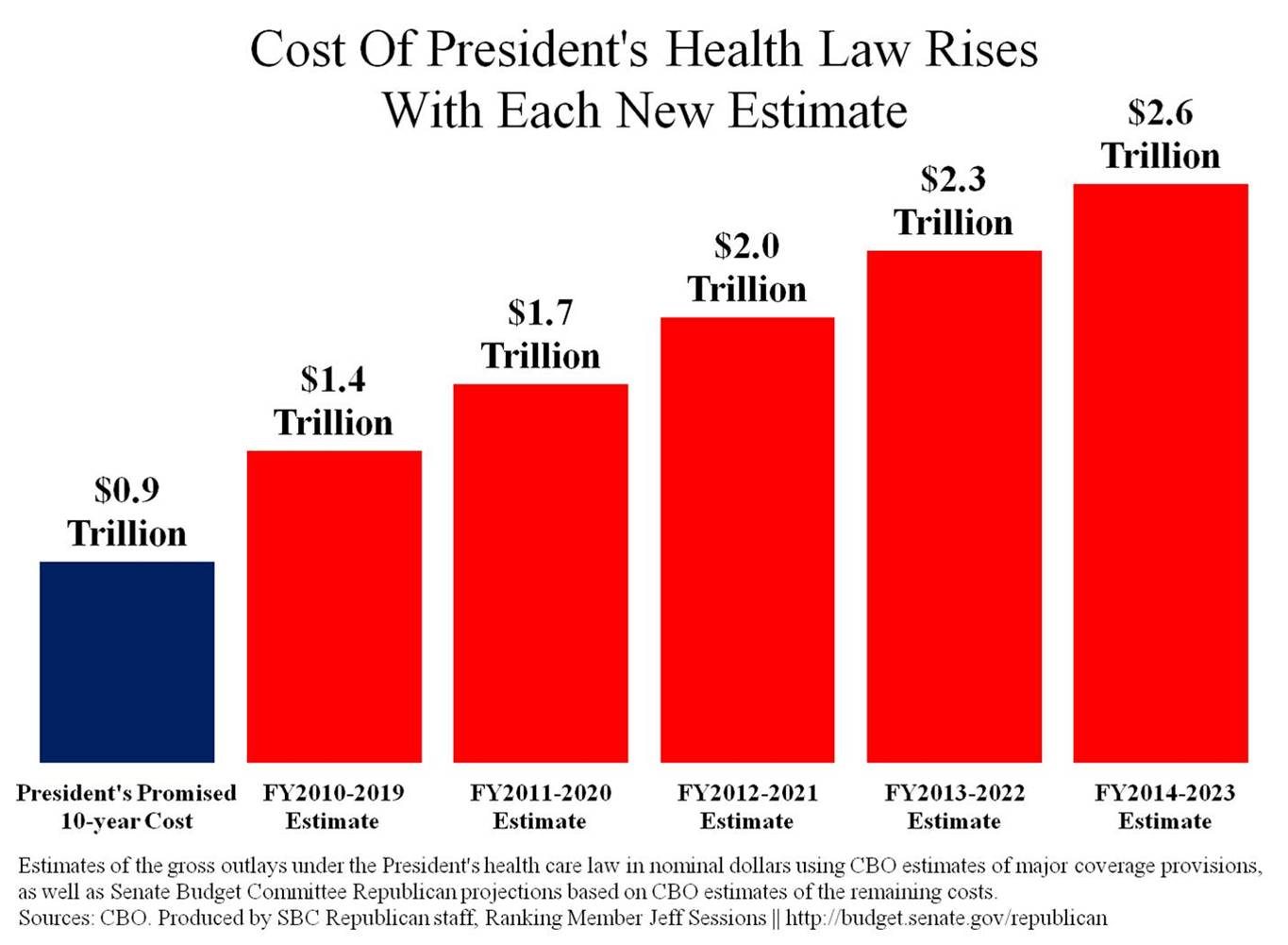 Source: Grace-Marie Turner's September 12th presentation to the Association of Washington Business.
The cost of ObamaCare increases dramatically each year. Unless politicians are willing to add significantly to our national debt, taxes will need to rise substantially and/or cuts to Medicare will need to be deeper.