Parents voice support for opening Seattle charter school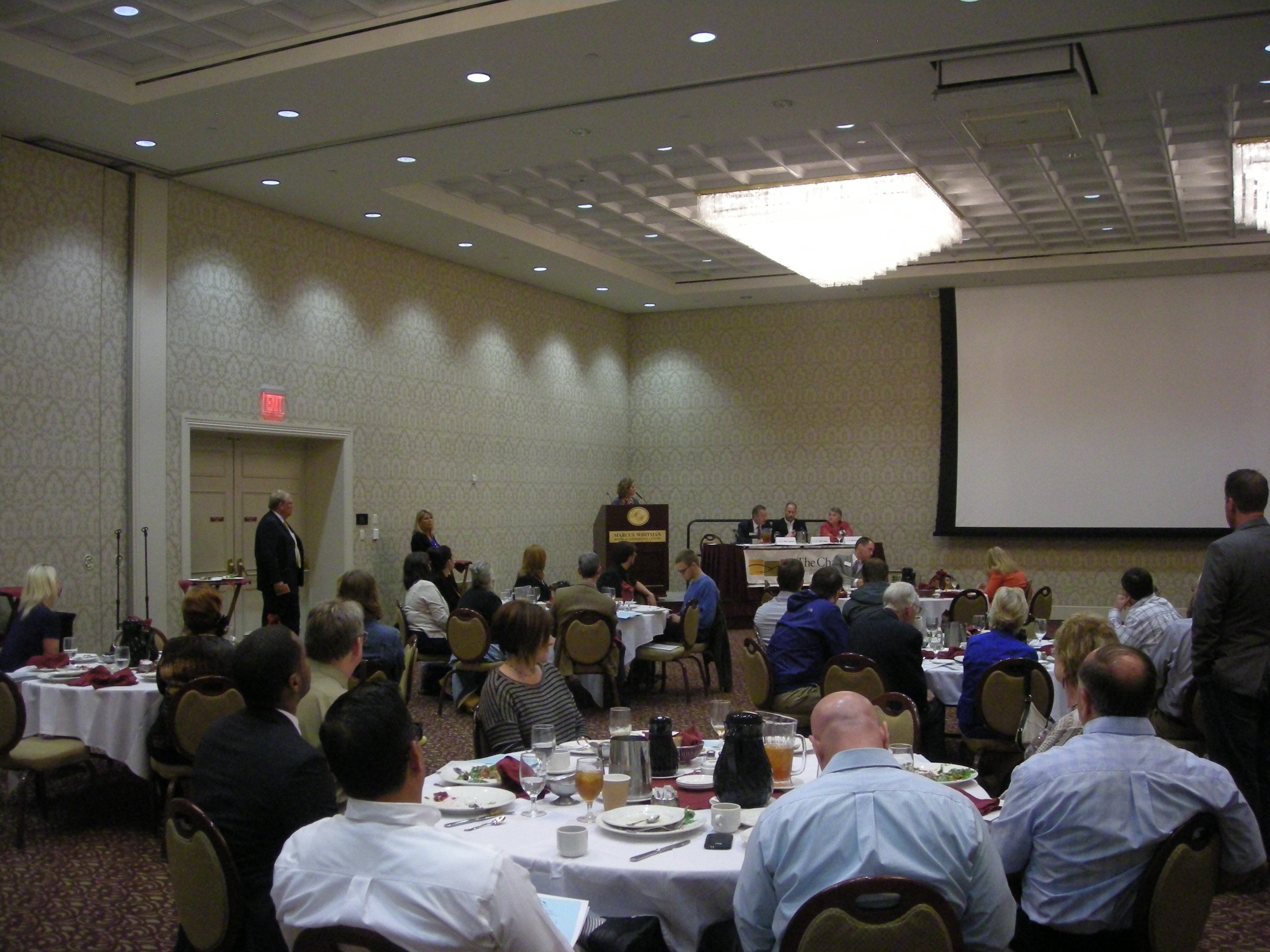 The state Charter School Commission held a public meeting Friday evening at Seattle's Aviation High School to consider proposals to open the city's first charter school. State voters approved a charter school law in November 2012, making Washington the 42nd state to authorize the popular independent public schools. The Commission is hearing proposals from 19 community-based groups seeking to open charter schools. The law allows just eight such schools to open the first year.
The commissioners convened the meeting in a crowded auditorium and heard from Channie Butler, representing a group seeking to open a school for children living in south Seattle, including the children of immigrant families from Somalia and other East African countries. She reported many families found traditional public schools fail to meet the needs of immigrant and at-risk children. The proposed charter school would include a rigorous core curriculum and STEM-based math and science courses. Her presentation is here starting at 0:09.
Over 200 parents and community members attended. Many parents spoke movingly about what opening the proposed King County Academy would mean for their children.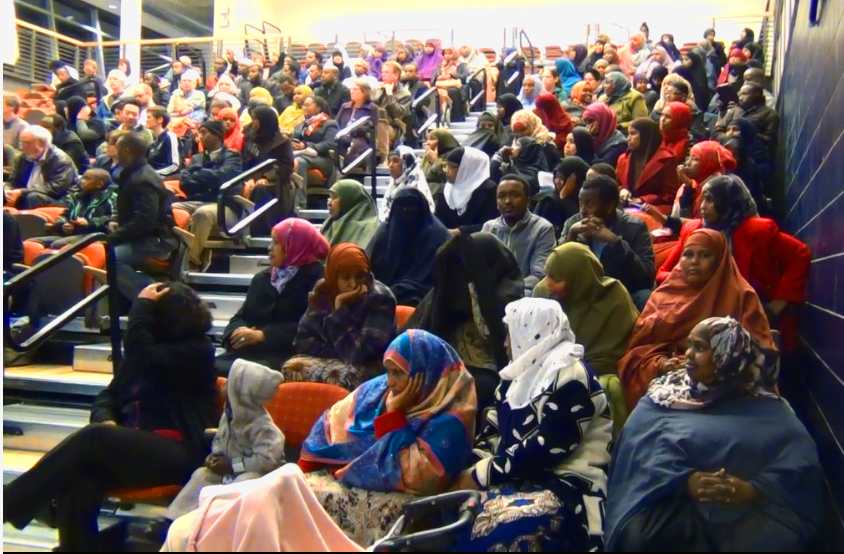 One speaker, Hassad Hassan, introduced himself as part of the Somali community and expressed the frustration many families feel about Seattle Public Schools:
"I am a father and I am not happy with the academics my children are receiving from the public school district. A charter school will have long hours and early intervention in reading, math and technology. If King County Academy opens their doors tomorrow, I will not hesitate to enroll my children and recommend the same to all the members of my community." (at 31:17)
Another speaker described the hope families feel at the chance to send their children to a good school after fleeing war-torn areas of Africa:
"I am overwhelmed by the support of the community and by the opportunity the commission and the voters of this state have given to support charter schools. My [Somali] community came from a background of a civil war, from a country that used to be one of the best in education in Africa. They have difficulty. America has supported these people to come over here, to have a second chance of life. I would also like to commend that America has given our community the opportunity to get a good education." (at 34:39)
One mother expressed the excitement many parents feel about the prospect of a charter school opening in their area:
"A charter school would bridge the gap we have in our community.... Our children are being held back in public schools that are not equipped to fill our need.... King County Charter school is going to be awesome. The parents are ready. Everyone is ready." (at 37:24)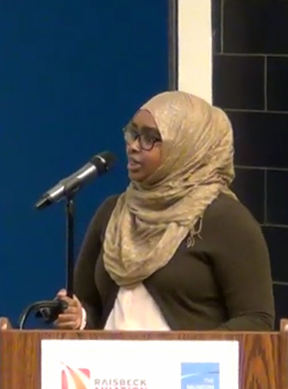 An earlier public meeting Monday at South Seattle Community College was packed by union opponents who aggressively dominated the agenda. Friday's meeting was attended mostly by parents and community representatives. In the audience was union executive Jonathan Knapp, president of the Seattle Education Association (WEA), at 22:17. His union strongly opposes allowing parents to send their children to a charter school.
The meeting revealed some of the enthusiasm a new charter school is generating among parents who are underserved by traditional schools and who want to give their children a better life through education.
On January 30th, the Commission will announce the eight charter schools that will open this fall.
This report of part of Washington Policy Center's Initiative 1240 Follow-Up Project.