New Environmental Documentary Tells Other Side of "Fracking" Story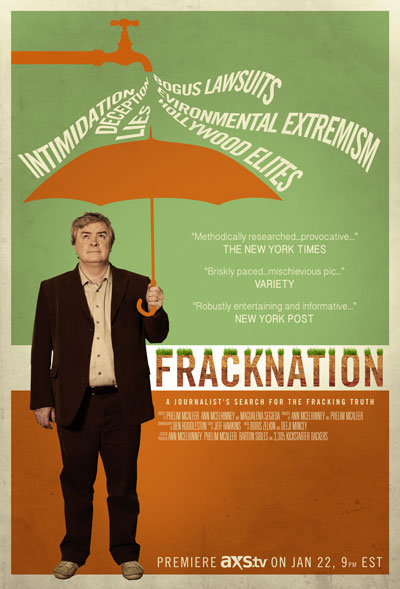 We don't have much natural gas in Washington state, but the impacts of the boom in natural gas production are certainly being felt here with lower prices. The low cost has also caused natural gas to replace coal in many parts of the country, causing a steep decline in nationwide carbon emissions.
The natural gas boom has been caused in part by a new method of drilling called "fracking," short for hydraulic fracturing, which releases previously unavailable gas from deposits across the country. Fracking itself isn't new, but new methods have made it more effective and less expensive.
Fracking has been attacked by the environmental community and they claim it contaminates groundwater and causes a range of impacts. Most prominent is the movie "Gasland" by Josh Fox who has become a celebrity for his film, the highlight of which is a scene where residents of a town light their water on fire. They claim fracking caused the contamination.
Now, a new documentary from Phelim McAleer and Ann McInhinney takes a close look at those claims, meeting with scientists, residents of communities where there is fracking and confronting Fox and others opposed to fracking.
If you want a flavor of how effective McAleer is, consider that Josh Fox tried to get video of McAleer asking him tough questions removed from both YouTube and Vimeo.
The reviews have already been positive, even from some unexpected sources. The New York Times called it "methodically researched and assembled," saying it picks apart the left's attacks on natural gas fracking "with dogged persistence." The Associated Press reported "McAleer says anti-fracking activists have based their crusade on faulty claims and a disdain for the actual wishes of many people in the rural communities where land is drilled."
The previews that have been released are excellent, but my favorite is "What could go wrong?"
Watch tonight on AXS.TV at 6 p.m.