Governor/Speaker receive open government awards
Governor Inslee and Speaker Chopp received awards from the Washington Coalition for Open Government this week (WPC serves on the WCOG board). Inslee received the Key Award for his pledge not to use executive privilege to deny public records requests. Chopp received the Ballard/Thompson Award for his role keeping a bill (HB 1128) from becoming law that would have in-part allowed government entities to sue citizens to keep from disclosing public records.
Governor receives WCOG Key Award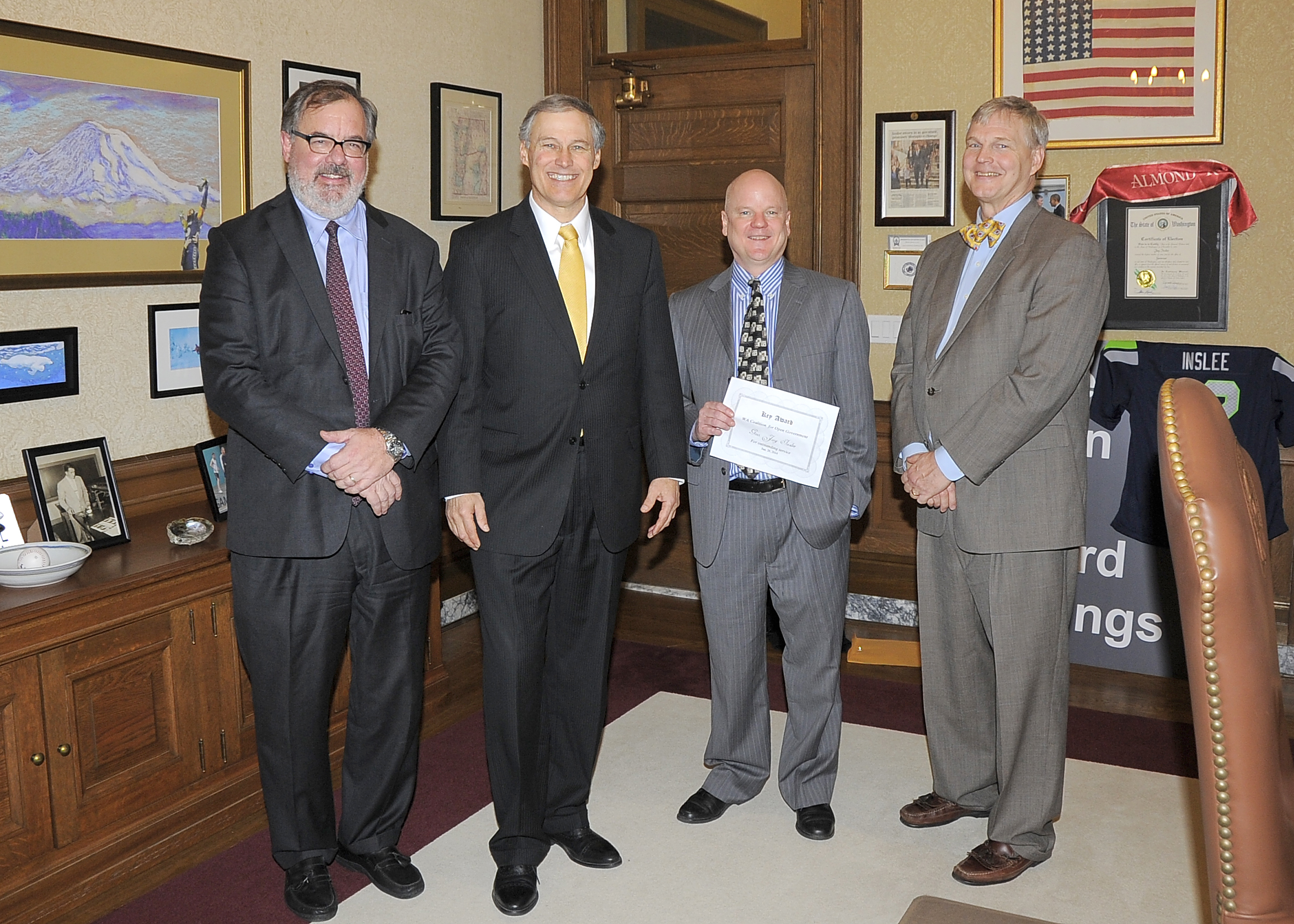 Speaker receives WCOG Ballard/Thompson Award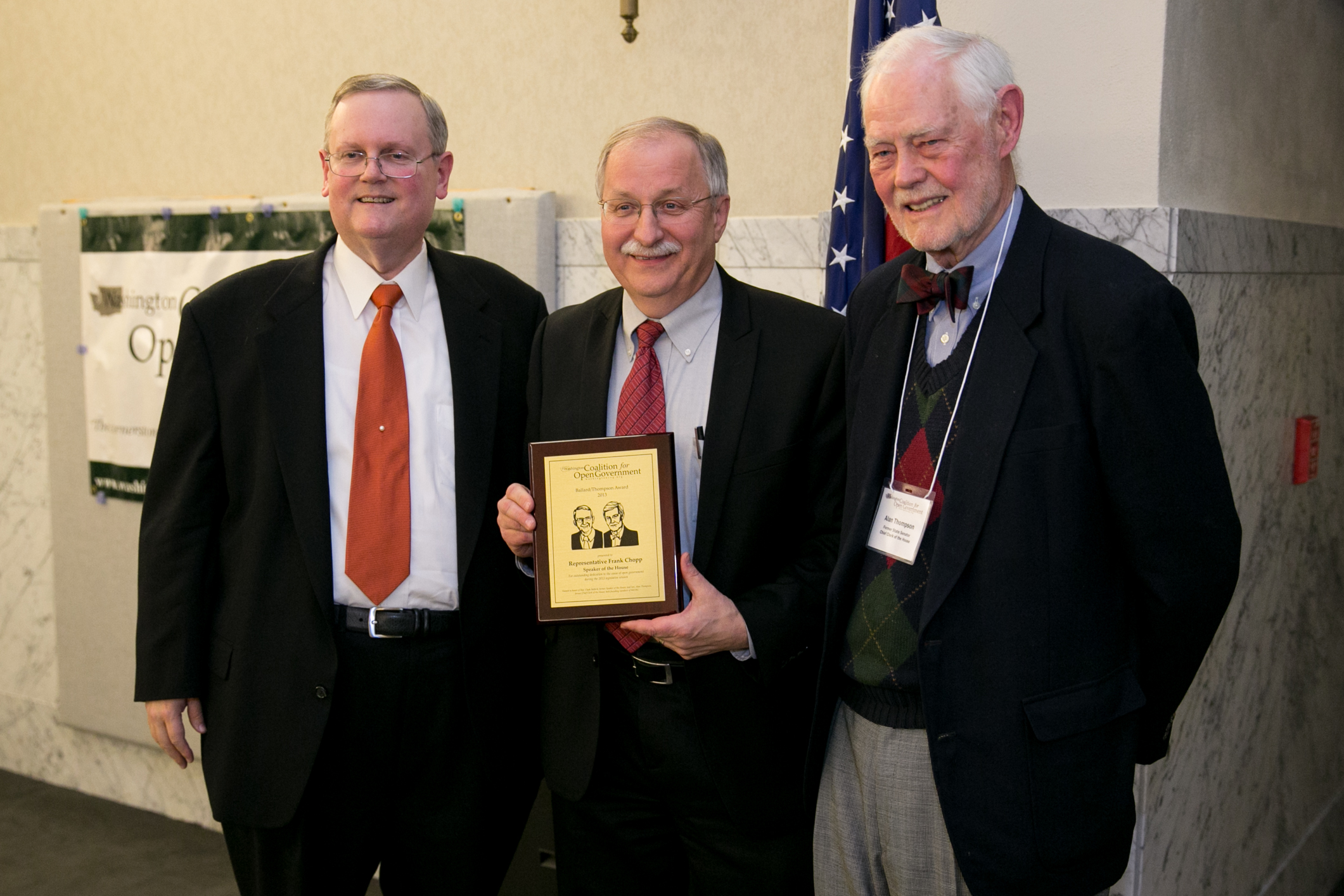 Earlier this year Speaker Chopp and other legislative leaders indicated a willingness to discuss whether the Legislature should be subject to the state's open government laws (it is currently exempt) Here is video of those remarks.
Here are my comments yesterday at WPC's legislative briefing discussing the WCOG awards and some of the open government bills being considered in Olympia.
Along with giving these open government reforms serious consideration, hopefully lawmakers will also continue to explore opportunities for remote testimony options for citizens.
Of note for next week, the Senate Governmental Operations Committee has scheduled a public hearing Feb. 4 at 10 a.m. on SJR 8214: Amending the state Constitution to state that the Governor is subject to public records requests.
It will be exciting to see which lawmaker receives WCOG's Ballard/Thompson award next year for their efforts this session defending the people's right to know.
Additional Information
WCOG hosts 2014 Ballard/Thompson Award Reception
Legislature focuses on open government reforms
State Supreme Court grants prior Governor's office request for shroud of secrecy
Sun rising in House Rules Committee?