First charter school opens in Washington state
Will serve 96 low-income and homeless children in central Seattle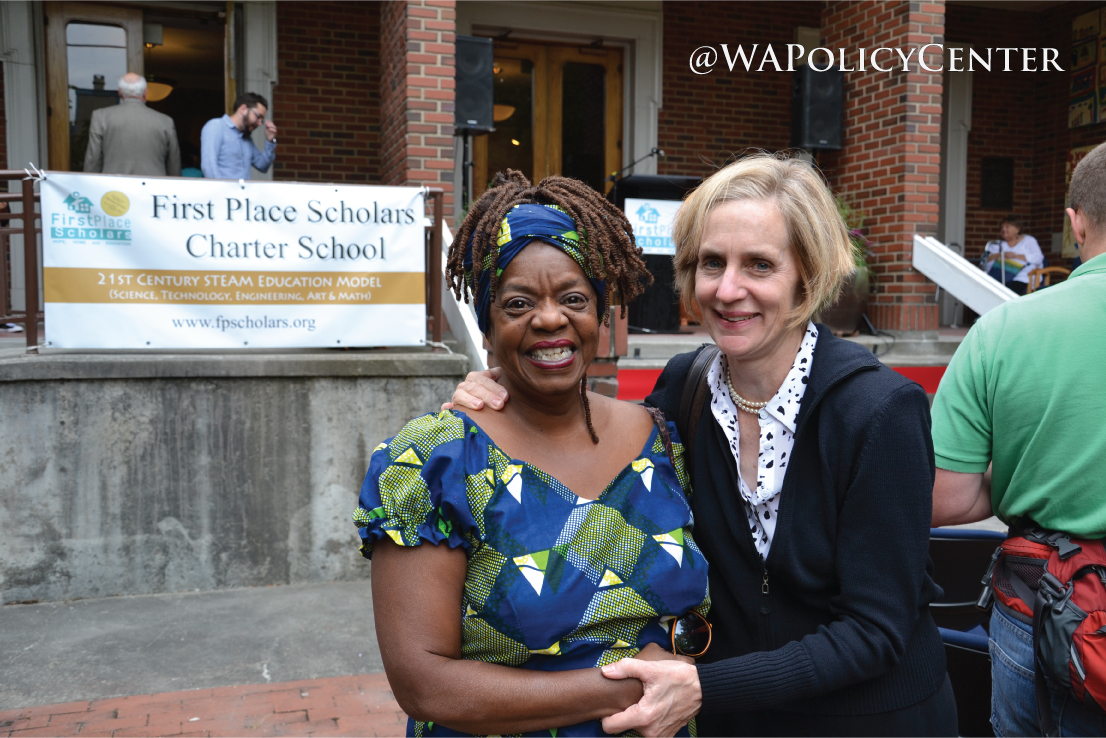 Yesterday I attended the opening of Washington state's first charter school, First Place Scholars Charter School in Seattle. The atmosphere was electric. Over 90 families have chosen First Place to educate their children.
The event was the culmination of a journey that started in 2012, when voters passed Initiative 1240 to lift the state ban on charter schools. First Place's application was approved by the Charter School Commission in January, with seven more charter schools approved to open in the coming year. The new law allows a total of 40 charter schools to open over the next five years.
The excitement at yesterday's ceremony was palpable. Teachers, local leaders, parents and students gathered to celebrate their new community-based school. First Place will focus on serving the children of low-income and homeless families in central Seattle.
Involvement in charter schools is based on family choice, there are no forced assignments. Community-based charters operate independently of district bureaucracy, and the principal is able to hire and pay the best teachers without union restrictions. In addition, teachers do not risk being fired if they do not join a union. Research shows that teacher quality is the most important factor in how well students learn, especially for low-income children who face unique challenges.
Parent involvement is the key to success. Charter schools only receive public money if parents choose to enroll their children. This empowers parents and gives them a real voice. Teachers and administrators know that if children aren't learning the school could lose students...and funding.
First Place principal Evie Livingston said she plans to give students support services, using technology to individualize the education of every child. Teacher Cheryl Milton added, said, "I am proud to be teaching here. This is a place of new beginnings."
One parent, Jonny Fernandez, said, "We were homeless. Here I found education for my son and support for us both." Her son Tibet, age 10, hearing about the families that have chosen First Place, said, "I'm glad more kids are coming. It means more opportunities are available."
State Representative Eric Pettigrew (D-Seattle), a strong supporter of Initiative 1240 and a public leader who helped make charter schools possible, said, "I was hoping for rain today, because when you plant a new seed, like charter schools, you need rain. I am honored to be here today. Let's celebrate!"
The biggest problem in public education today is that parents have little or no voice in the system. Charter schools give families an alternative, allowing parents to choose the type of public schools that serve children best. And because attendance is based on family choice, school administrators are held accountable. They know that if they fail to meet the learning needs of students, parents have the option of moving their children, and the public funding that goes with them, to a better school.
Below are pictures from the opening ceremony taken by WPC research intern Annaliese Herms.