Americans' View of ObamaCare
The new federal health care legislation, ObamaCare, was signed into law in 2010. American opinion polls have consistently shown that voters do not like the law. Rasmussen polls, done on a regular schedule since the debate on ObamaCare began, have never dropped below a 49 percent disapproval rating and usually show that 52 to 60 percent of those polled favor repeal of the law. Even the liberal Kaiser Family Foundation poll now reveals a virtual split between opponents and proponent of ObamaCare.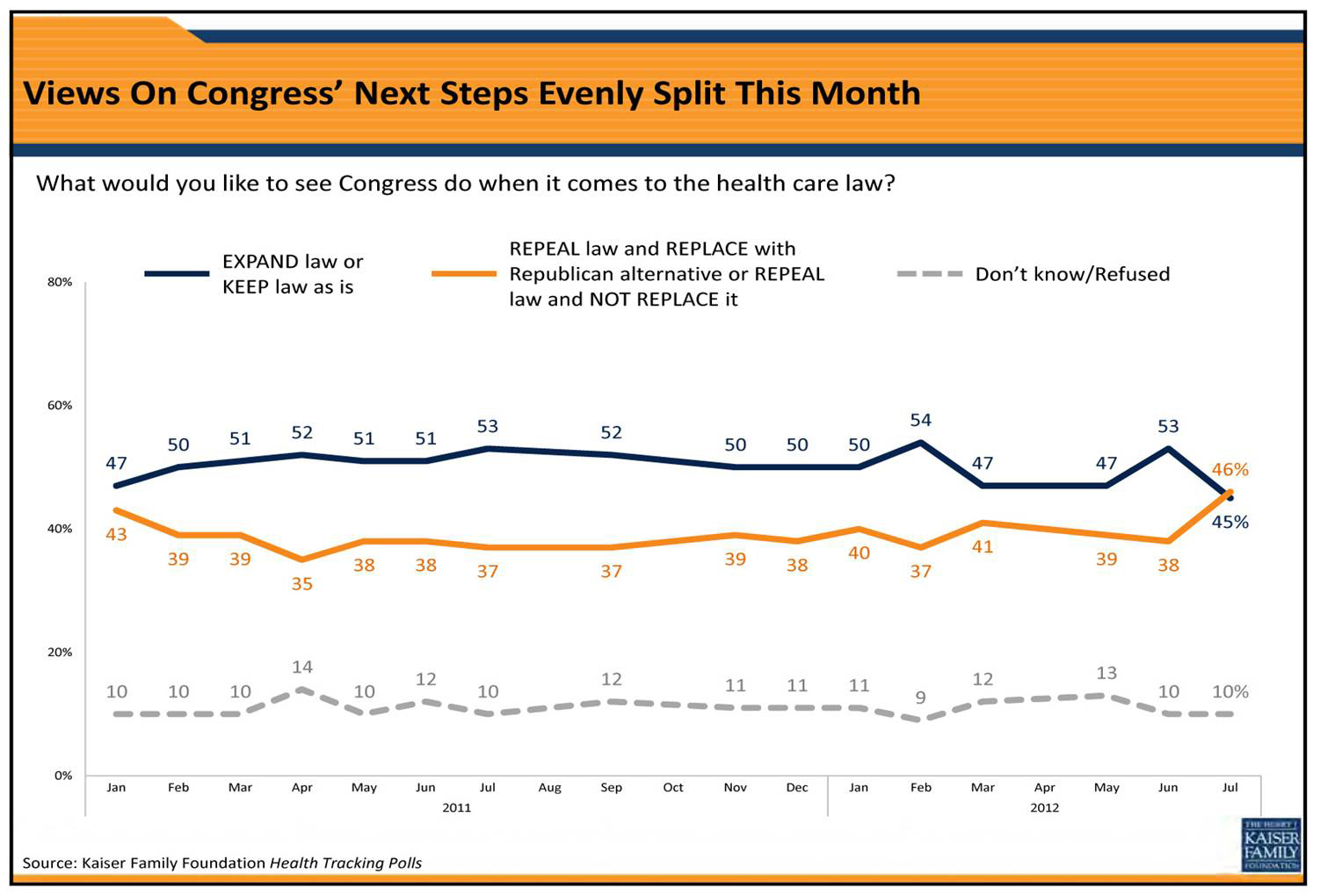 Source: Grace-Marie Turner's September 12th presentation to the Association of Washington Business.
It is now clear that the American public has learned what is in ObamaCare, how the law will effect their lives and families, and wants the legislation repealed.